Home finishing projects should be worry- and hassle-free. With help from the Bergsma's team, they can be.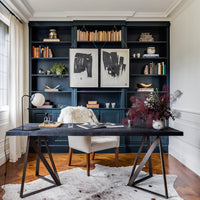 In-home color and design consultations
Let us bring Bergma's Paint to you.
During an in-home consultation, one of our decorating specialists will bring colors swatches, design books, and fabric samples to your home, so you can see what works best in your space. We'll help you select interior and exterior paint colors, wallcoverings, window treatments, lighting and even custom furniture.
There is a fee of $150 per hour for this at-home service.
Schedule Appointment
Window treatment design and installation
After you carefully selected the paint and furniture for your rooms, why would you install ready-made window treatments? At Bergsma's Paint & Decor, every blind, shade, shutter, and drapery is custom made to complement your space.
We'll even hand-deliver your window treatments and professionally install them.
Schedule Appointment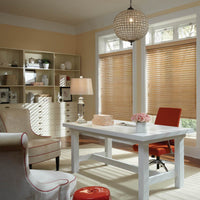 Color Matching Services
Just need to touch up, but can't find the original gallon of paint? 
Bring a color sample at least the size of a quarter to Bergsma's Paint, and we'll match it perfectly. We'll then make sure that paint formula stays on file just incase you need more of it in the future.
Contact Us
Stain matching services
Bring us a sample of the stain you like, and a sample of the material you're finishing.
In just 24 hours we'll make the new wood look like your preferred stain. We will then document every step we took to get that perfect match so you can copy it yourself.
Contact Us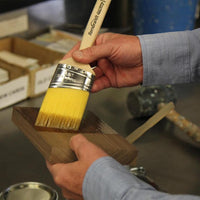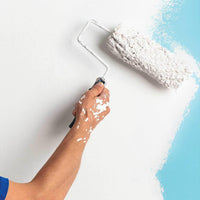 Prefessional Services
Bergsma's Paint & Decor works with the best interior and exterior finishers in the country. If you need a painter, just tell us a little bit about your project, and we'll introduce you to a professional with just the right skillset and reputation.
Get Referral
I highly recommend Sara's design consultations. She will choose the perfect shades and save you lots of time.

Angie B. on Facebook
I have been involved in customer service all my live and I think Bergsma's goes above and beyond to serve their customers.

Alan H. on Facebook